---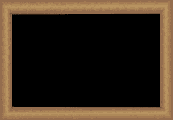 Welcome to my web page!
I have taught school for 38 years, and am currently in my 26th year as director of the Oneonta band program.
I am a past chairman of District II of the Alabama Bandmaster's Association, and served on the board of directors of the ABA. In January 2015, I was recognized by the Alabama Music Educator's Association at the state Inservice Conference in Montgomery with the Leadership Service Award.
I am married and have two sons and a daughter. In my spare time, I enjoy performing magic, and am a member of the Fellowship of Christian Magicians.
Some of my favorite links:
University of Alabama Million Dollar Band: http://mdb.ua.edu
Fellowship of Christian Magicians: http://www.fcm.org
To find information on upcoming band events, please check the calendar in the band section, located in the "Fine Arts" section of this site. Click on the "Fine Arts" link, then click on "Band," then click on "Calendar."